Exposed duct work is considered a popular industrial design element, which can give an ordinarily plain-looking design a little something extra. Heating and air companies are offering a wide variety of options in duct work design. Using exposed duct work as a design element can also hold the twofold purpose of solving a problem of little or no attic space with which to hide the duct work. Instead of fighting against that obstacle, many designers are simply going with it and incorporating the duct work into the design scheme.
Getting creative with super shiny finishes helps make duct work beautiful in this modern setting.
When one design element must take precedence, like the wooden beams in this home, the duct work can actually be incorporated into the other element. In this way nothing must be sacrificed.
Leaving duct work exposed, as seen in this boutique, makes a more interesting ceiling.
Using varying angles, exposed duct work can even be used between different levels of a home as seen in this loft. The duct work cascades down the same path as the stairway.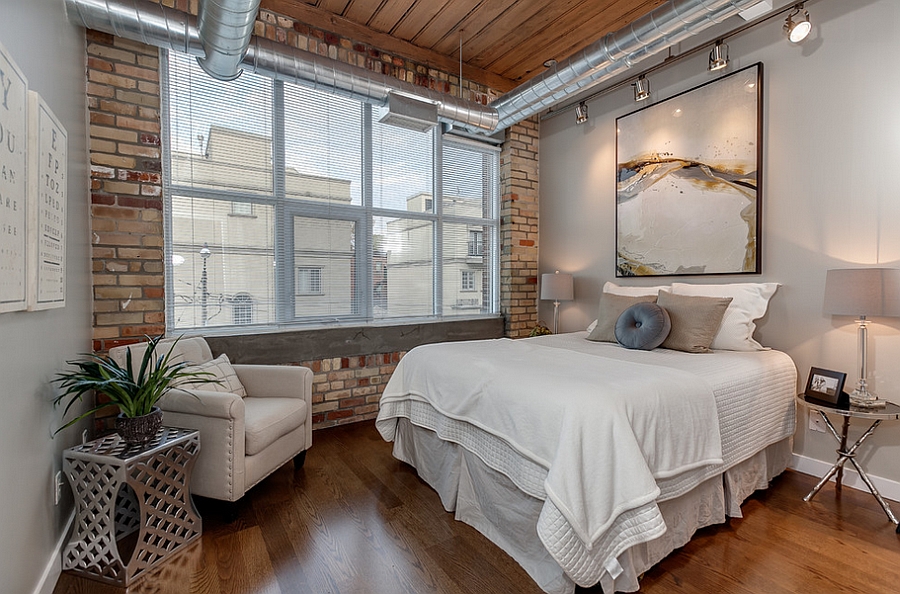 In the past, industrial design was considered hard and masculine. However, as more duct work is being incorporated into interior design themes, more options to beautify duct work are also being created. Even softer rooms and designs can be meshed with exposed duct work.
Exposed duct work looks especially good in designs like this, where an obvious industrial theme incorporates brick and steel.
When duct work follows the natural contours of the walls, as seen here, you can make a less dramatic impression.
When the ductwork is seamlessly joined with other design or practical elements, such as the range hood in this photo, you get the best of both practical design and artistic flair.
Another way to incorporate duct work into the design plan is to partially expose it through the beams in the ceiling. This gives a cool focal point for the room, while still somewhat concealing the beams.
When duct work is partially concealed it gives the opportunity to soften the design scheme in many ways. This works well for designs that are not intended to be entirely industrial.